Why Our Emergency Drain Cleaning Services Are the Best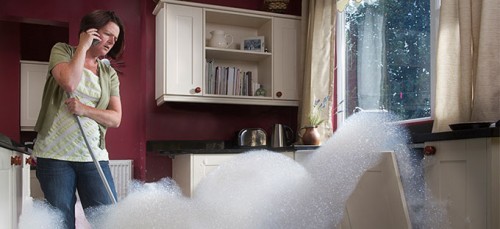 A functional plumbing system is an essential part of any home. When a persistent clog completely plugs up the bathroom drains or creates a pipe leak that soaks your entire kitchen, it can have a profound impact on your daily life. We know how frustrating these plumbing issue are for our clients, which is why Thousand Oaks Star Plumbing technicians are available for urgent drain cleaning projects every hour of the day throughout the entire week.
As a member of the Thousand Oaks business community, we look forward to every opportunity to work with local residents to address their pressing plumbing needs. Our clients may contact us whenever an issue arises at their home and we'll dispatch a professional plumber to assess the situation as soon as possible. Our customer service is standing by to take emergency service calls 24/7.
Our Emergency Plumbing Services in LA
We take every single job seriously, no matter how big or small the scope. As trained and experienced plumbers, our technicians have the skills and equipment needed to take care of any drain cleaning job in your home. We use advanced hydro-jetting solutions to blast away layers of sediment, mineral scale and solid blockages, which reduces overall labor and time requirements drastically.
Our plumbers also use specialized detection equipment, like mobile video cameras, to examine your plumbing system from the inside. This allows them to figure out if the clog did any damage to the surrounding pipes, or if there are any other issues developing. Preventative inspections and maintenance is an easy way to deal with potential issues before they become a real problem.
Call Thousand Oaks Star Plumbing for Immediate Emergency Plumbing Assistance
When disaster strikes your plumbing at the worst possible time, you can rely on us to help you overcome the challenge with reliable and affordable drain cleaning solutions. We want to earn your trust and become your go-to plumbing company in Thousand Oaks, which is why we always put all of our effort into delivering fantastic results for our customers. Give us a call to learn more about our drain cleaning and other plumbing services, or to request a no-obligation estimate for your project!